HELENA — Three Carroll College football standouts are working effortlessly to ensure they make it to the next level. Those three are tight end Tony Collins, defensive lineman Garrett Kocab and offensive lineman Andrew Carter.
The trio admits that working towards going pro from the NAIA level is tough, and Collins says you need to go into the process with a chip on your shoulder.
"The biggest thing between us and the guys that are at the high levels, just the resources, we put in just as much work, if not more than those guys," Collins said. "So I think if we had the same resources as everyone else, that we can compete with anybody within the country."
Former Carroll College and ex-New Orleans Saints offensive linemanAlex Hoffman serves as an inspiration to these aspiring pro players.
"Seeing a teammate that I played with, that gave me so much love and appreciation, and seeing him go do the things that I want to do kind of just made it that much more realistic," Collins said of his teammate turned pro.
For Kocab, Carter serves as one of his inspirations while chasing his dream to make it to the pros.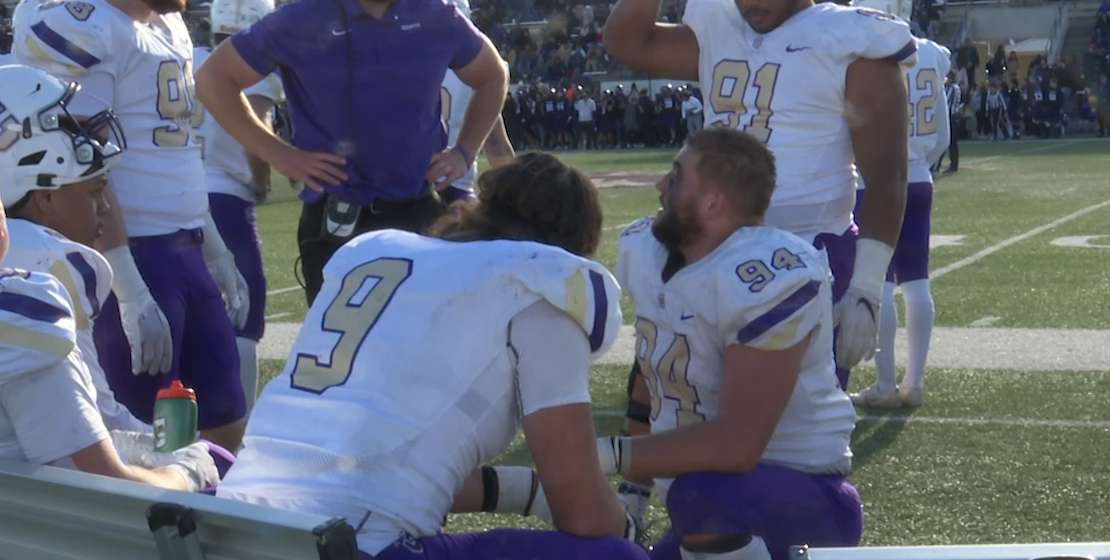 "Andrew is like, nobody can tell him he's not gonna go pro. And I was like, 'You know what? Like, same with me then' like, might as well give it a shot," Kocab said.
Football has helped Collins through the tough times in his life and says the field is the one place he can truly be himself. He's determined to not stop until he can give back to the game that has done so much for him.
"The man that football helps you become…it's something that can't be bought, like money can't buy," he said. "I love to see guys, especially like a brotherhood, of different backgrounds, different diversities, different roles, all come together for one common goal… when all 11 guys are playing on one page, it's beautiful to watch."
When speaking on their pro dreams, money isn't a thought for Kocab or Collins. If it's the NFL, CFL, XFL, or any league at the next level, they're happy to compete there.
"I don't play football for the monetary value that comes with the game. And I play the game, right now, for free essentially. And I love it. It's not gonna make me feel any different in the league. Now, obviously, that is like the end goal," Collins said. "But I feel blessed to be able to play football, outside of college, I still get the opportunity to play the game that I love. So I think it's wonderful that there is more than just one detailed route that we have to take."
"Getting paid to do it, that's not even what's on my mind really, what's on my mind is just trying to play football," Kocab added.
The trio is planning to attend University of Montana's pro day and teams like the Arizona Cardinals and Minnesota Vikings will be in attendance. Griz cornerback Justin Ford has multiple scouts and teams coming to see him as well, giving the trio an opportunity for more prospective teams to wow.
Prior to Pro Day, Collins will be attending The Dream Bowl XI where he will compete in front of NFL and CFL scouts.
When it comes to these three, there are no doubts that they'll take their talents all the way.
"There's not a doubt in my mind that between me, Kocab, and Carter that we can play in the industry. There's not a doubt in my mind about it at all," Collins said.