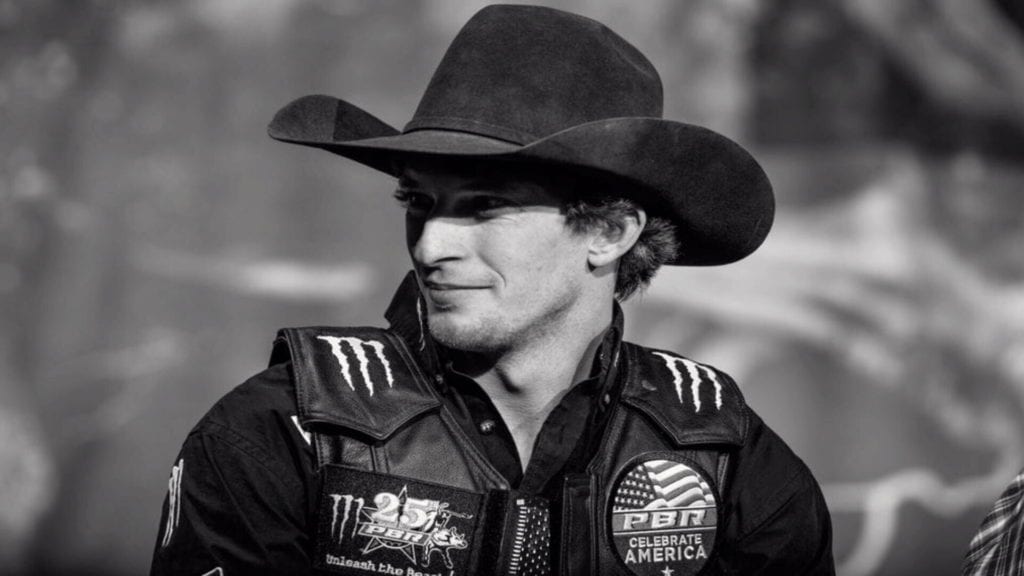 BILLINGS – When tragedy hit close to home on the PBR Tour Tuesday night in Denver, Montana barrelman Flint Rasmussen wasn't there.
But he'd worked the Denver stop for 18 of the past 19 years.
"Part of me wants to be there for all my friends there," Rasmussen told MTN Sports by phone Wednesday from the PBR's upcoming stop in Glendale, Ariz. "But you know, honestly, I'm just really glad I wasn't there."
Missouri bull rider Mason Lowe was stomped on while competing during Tuesday's Velocity stop. Witnesses say Lowe was able to get to his feet, took a couple steps, but then collapsed into the arena dirt. He was rushed to Denver Health but was pronounced dead from the injuries shortly after.
"I have a lot of friends … you know, I always say the thing I hate about my job is seeing my friends get hurt," Rasmussen said. "Then when we lose one, these are the days I hate my job."
"Whenever we lose somebody like that, which is surprisingly rare, it just breaks your heart for them," Rasmussen said. "Bull riders just have a desire to risk it all for that passion they have. I guess we do it every time we drive down the street, in a sense. But they just have a different mentality, in that … I don't think they think that way."
Rasmussen, who has spent more than half his life working arena crowds and befriending cowboys, said Lowe's fan base was beginning to bud and that the 25-year-old was well-received by regulars on tour.
"The thing I remember about (Lowe), he was always missing one tooth up on the top front. He had a false tooth he'd wear, but not when he rode," he chuckled. "I used to make fun of him, so every time he rode a bull he'd point to the gap in his teeth."
This weekend at PBR Velocity Tour and Unleash The Beast events, riders will wear a special patch to remember Lowe, one of the tour's most popular and promising stars, according to the organization.
"The loss of Mason is devastating to us all," said CEO Sean Gleason on the PBR's website. "Our thoughts, prayers, and deepest condolences are with his family and wife Abbey. Right now, we're focusing on easing their pain and supporting them during this very difficult time."
Fans wishing to help the Lowe family can donate online or by mail via the National Western Stock Show, a 501c-3 non-profit entity, in conjunction with the PBR. All funds received will be sent to Lowe's family.
In 30-plus years of work, Rasmussen has had a front-row seat to all sorts of collisions. Name a bull-riding injury, and he's likely witnessed it.
But deaths are rare. The PBR announced on Wednesday that only three have occurred since the tour's birth more than two decades ago. When Rasmussen considers the scarcity of fatalities in the violent sport, he's not overly surprised.
"You know, for me the most famous one is Lane Frost," he said. "And with the advancements of what guys wear now, Lane Frost probably wouldn't have broken a rib with the vests they wear now.
"This past summer, Chase Outlaw had a really bad injury in Cheyenne and broke every bone in his face, and lucked out, frankly. And now here he is, the No. 2 bull rider in the world wearing a real high technology helmet."
Rasmussen has a clear-cut memory of when he felt bull riding became safer.
"I am positive, without the shadow of a doubt, that when Cody Lambert stepped up after his good friend Lane Frost died and took a vest that, because his family was in the race horse business, he put on a vest, modified it and it became what every bull rider wears," he said. "It has saved … I can't imagine the lives it has saved. So, I think we're in a, maybe it's a lucky era, but maybe it's technology, too, with the helmets they're wearing. I can't help but think that contributes to the fact that (death) just doesn't happen."