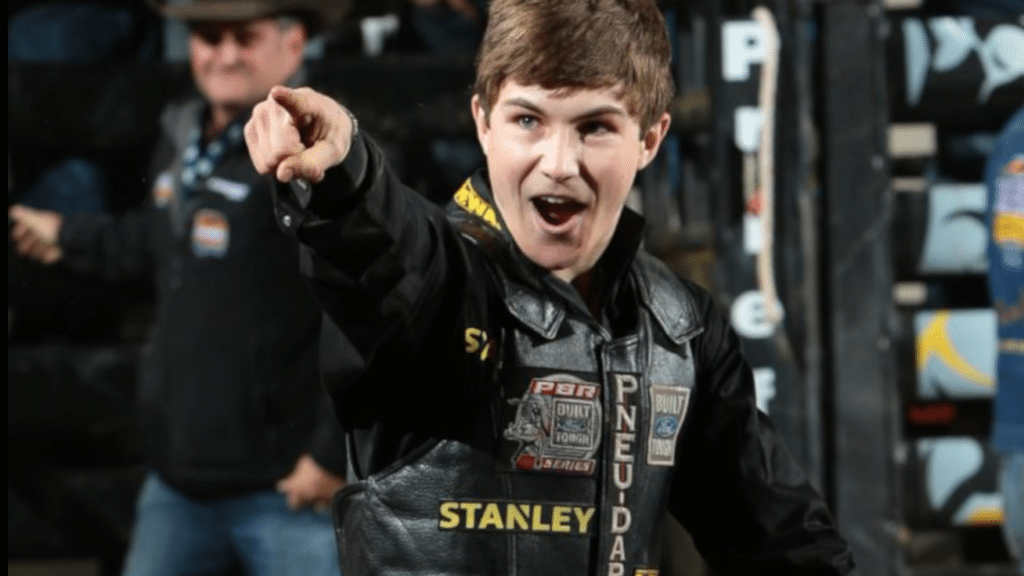 (By Justin Felisko, PBR Media release)
PUEBLO, Colo. – Reigning World Champion Jess Lockwood's bid for a second consecutive World Championship has a hit a major setback after an MRI on Thursday morning revealed that Lockwood has a partially torn right groin.
According to his agents Chris Dashney and Brandon Bates, Lockwood will be out of competition until the 2018 PBR World Finals on Nov. 7-11.
Lockwood is facing an eight to 12 week recovery, but he is hopeful to ride in Las Vegas at T-Mobile Arena and does not need surgery.
The World Finals is eight weeks away.
Lockwood is currently 10th in the PBR world standings and trails world leader Kaique Pacheco by 1,847.5 points.
The Volborg, Montana, bull rider is 17-for-48 (35.42 percent) with an event win, 15/15 Bucking Battle victory, two 90-point rides and seven Top-10 finishes.
There are six regular season 25th PBR: Unleash The Beast events remaining before the World Finals. Time will tell how far Lockwood drops in the standings, or if Pacheco can extend his lead on the 20-year-old any further.
Historically, any rider within 2,000 points of the world lead has a good shot at the World Championship; however one rider can earn a maximum of 3,300 points at the World Finals.
Lockwood first injured his groin last month at the Music City Knockout attempting to ride Locke & Loaded (6.11 seconds) before re-aggravating the injury last week in Springfield during his 70-point ride on Powder Puff. Lockwood turned down his re-ride option and then withdrew from the event.
Last year, Lockwood tore his left groin in February and was able to rehab and avoid surgery.
The third-year pro said earlier this week that the MRI would show relatively good news for his right groin and that he could still compete at the Atlantic City Invitational this weekend.
Instead, Lockwood will now turn his focus toward a strict rehabilitation program with the goal of returning in time for the World Finals and making a push at his first World Finals event victory.
Lockwood won the first three rounds of the 2017 PBR World Finals before bucking off his final three bulls.