GREAT FALLS — Browning boxer Billy Wagner is preparing for the biggest fight of his life.
On Saturday he'll step into the ring at the MGM Grand in Las Vegas to face up-and-coming professional prospect Javier Martinez (2-0) on the undercard of a Top Rank boxing event, headlined by a WBC title fight between Miguel Berchelt and Oscar Valdez.
"Jimenez is a Top Rank fighter. He won the U.S. Olympic trials in 2020 and was supposed to be on the Olympic team for 2021," Wagner said. "But they had him as an alternate so he just decided to turn pro and I'm going to be fighting him for his third professional fight."
For Wagner, it will mark the fifth time he's stepped into the boxing ring as a professional. His record sits at 3-1, his lone loss coming via unanimous decision to Alexis Espino (5-0), another top prospect, in May of 2019.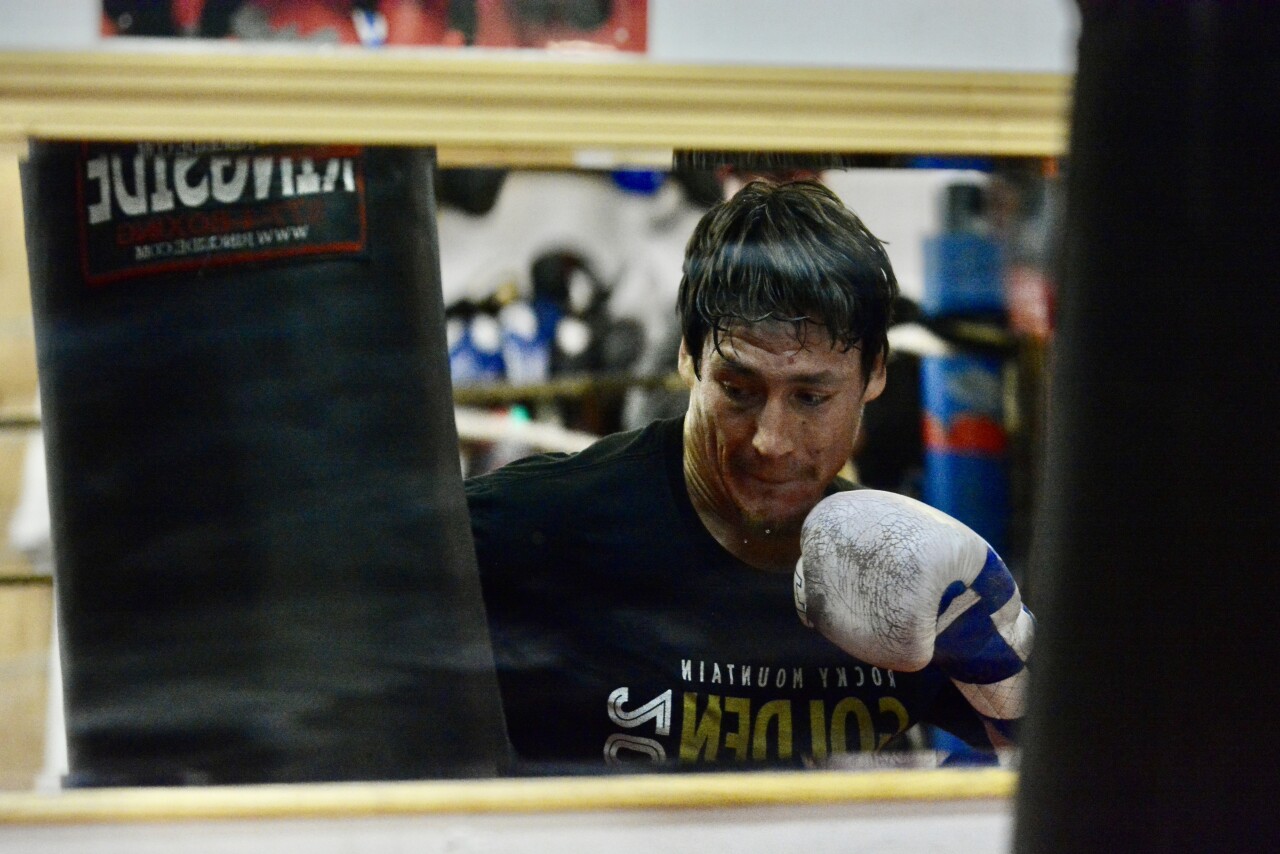 But as Wagner prepares for another high-profile event, he has a secret weapon behind him.
"It's a good opportunity for me," Wagner said. "And I got a little game changer this time."
In Wagner's corner at the MGM Grand will be none other than Montana boxing legend Todd "Kid" Foster. The 53-year-old Great Falls native is considered by many to be the finest boxer ever to come out of the Treasure State.
Foster is a 1987 Golden Gloves national champion, competed in the 1988 Summer Olympics in South Korea, and won 41 fights in 46 bouts over the course of a highly successful 12-year career as a professional.
The two have been training together at the Electric City Boxing Club for a little more than a year.
"He watched me in my third professional fight here in Great Falls. And after I won, he jumped in the ring and I just asked him, I said, 'Hey, Todd, when am I going to be able to get some training in with you?'" recalled Wagner. "And he said, 'Monday morning at the gym.' So that Monday morning after that fight, me and him started training."
In their time together, Foster has helped transform Wagner into a more complete and more dangerous fighter.
"It's been night and day," Foster said. "I'm sharing some of the things that (former trainer) Kenny Welton taught me in Houston. He showed me how to keep my weight on my back foot, have a rhythm, have an angle to your punch, and throw punching combinations. That's what I'm doing with Billy, is try to teach him that kind of stuff. He's getting it, he's doing it well, and he's peaking at the right time."
Wagner is doing his best to be a sponge when he's in the gym with Foster.
"He's been to the Olympics. He's been in a professional ring and he's been in big fights," Wagner said. "And it's just a game changer having Todd Foster to lead me through this journey and show me the ropes."
Their story reads like a movie script.
A former champ stepping up in his hometown to train the next generation of Montana fighters.
"I feel like I'm finally giving back to the community," Foster said. "Kids like Billy Wagner, and some other young kids that I help here, it's very rewarding and I like it."
The only thing left to do is give the story a fitting ending -- one where a kid from Browning, Montana, steps on the biggest stage imaginable as a betting underdog and shocks the world with a mentor in his corner, and an entire state behind him.
"Coming from Browning, I just want to show the kids out there and the youth out there that if you set your mind to something and whatever it is -- work, school, college, whatever it is -- you could do it," Wagner said. "You want to be a doctor, be a doctor. You want to be a professional boxer, be a boxer."
Foster has seen a lot of boxing matches over the years and considers himself a better coach than he was a fighter. With extra refinements to Wagner's technique and improvements to power, stamina and fight IQ, he's predicting a win for Montana.
"I believe that we can beat (Jimenez)," Foster said. "Billy just has to be busy and throw a lot of punches. He's a strong fighter, he listens well and I have a good feeling we're going to go down and win this fight."
Wagner and Jimenez will fight in the second bout of the undercard, which will be broadcast on ESPN+ starting at 8 p.m. MST Saturday.