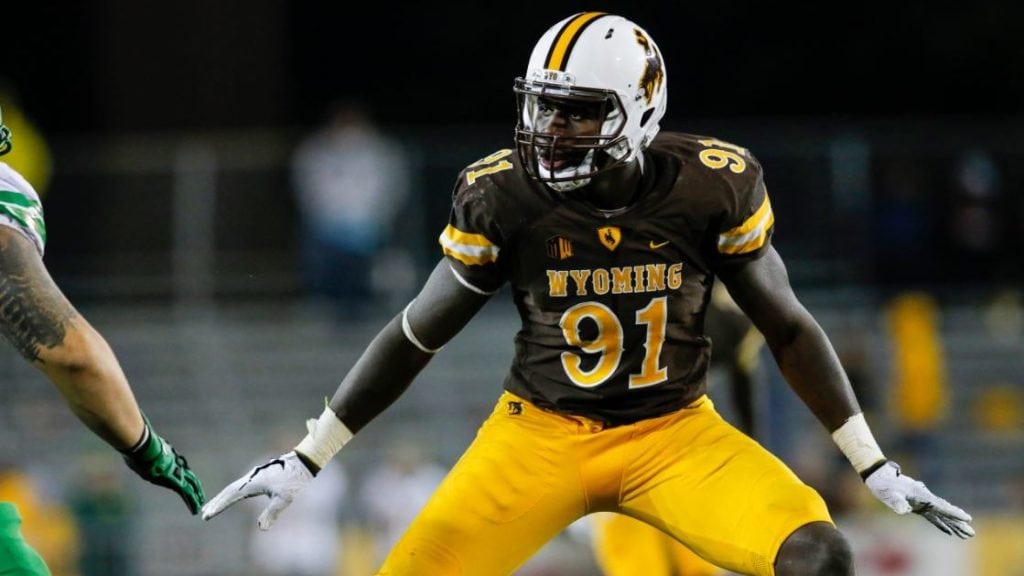 (UW Athletics release)
LARAMIE, Wyo. — On Monday, the Maxwell Football Club announced its 2018 Chuck Bednarik Award Watch List with University of Wyoming seniors Andrew Wingard and Carl Granderson included.
The Bednarik Award is presented annually to the College Defensive Player of the Year. Wyoming has never had two defensive players named to the Bednarik Award Watch List in the same season before. Wingard and Granderson were both First Team All-Mountain West Conference selections as juniors in 2017. Wingard was also a First Team All-MW selection as a sophomore in 2016.
A year ago, strong safety Wingard tied for No. 1 in the Mountain West and ranked 15th nationally in interceptions, intercepting five passes on the season. He also ranked No. 7 in the conference and No. 37 in the nation in total tackles (averaging 8.8 tackles per game), and led all MW defensive backs in that category.
Granderson also enjoyed an outstanding senior season at defensive end, ranking No. 2 in the league and No. 16 in the nation in sacks (0.73 per game and a total of 9.5 sacks on the season). He ranked No. 2 in the Mountain West in tackles for loss (1.23 per game and 16.0 total). Granderson led all MW defensive linemen in tackles in 2017, averaging 5.9 per game.
The two seniors helped lead Wyoming's defense to the No. 1 ranking in the nation in forcing turnovers in 2017, with a total of 38 takeaways. The Cowboy defense also ranked No. 1 in the conference and No. 9 in the nation in scoring defense, allowing only 17.5 points per game to opponents.