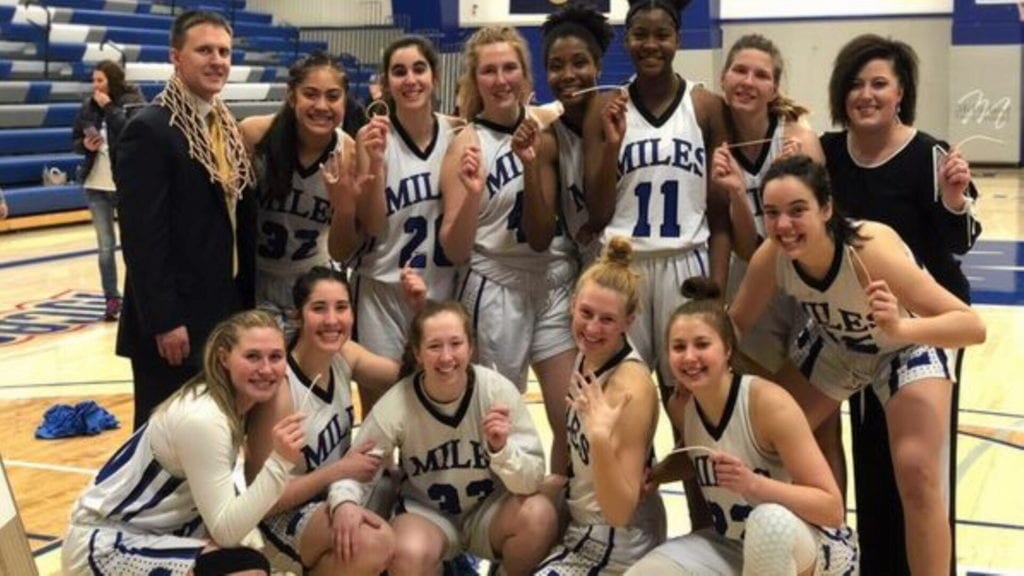 MILES CITY — Nate Vogel is taking the next step as a college basketball coach.
After leading Miles Community College to two of the most successful seasons in program history, including a run to the NCJCAA national tournament and a 33-1 record this year, Vogel will take the reins at Division II Texas A&M International University.
During Vogel's two seasons at MCC, he compiled a 58-9 record and won the 2018-19 MonDak Conference coach of the year and Region XIII coach of the year. In 2018 he led the Pioneers to the Final Four of the Region XIII tournament before MCC broke through to the national tournament this season. MCC also had the 2019 MonDak Conference MVP Patrycja Jaworska.
Those two years are a far cry from where MCC was prior to Vogel's arrival. In the two previous seasons to Vogel taking over, the Pioneers went 29-34. The quick turnaround is something that Vogel will hope to replicate, as Texas A&M International went 0-27 last season.
"It's a very similar situation to, not exactly the same, but similar to what I took over here at MCC. We're kind of going to go about it the same way. Obviously, goal No. 1 is to find the most talented players who are going to buy into our system and who are committed to caring about their teammates," Vogel said. "I gave them my vision of how I wanted to turn it around and hopefully I can make good on what I think I can do. If we get some wins and get this thing going, I think we can, like I said earlier, we can build this thing just like we did at MCC. No. 1 is we've got to get some talented players in there and coach them up."
The transition won't be easy, though, as the Dustdevils are set to join the Lone Star Conference after their current conference, the Heartland Conference, is set to disband. The Lone Star Conference will have 18 teams and should be among the best in the country. According to Vogel, the Lone Star Conference boasted six of the nation's top 25 teams throughout the 2018-19 season and will only be stronger with several new additions.
Some familiar faces could ease Vogel's move to Texas, though. While Vogel can't officially make any offers to players until going through a checklist of sorts with Texas A&M International, there's already been interest.
"I know some of our girls here are interested in coming and hopefully we can make that happen if it fits," Vogel said. "The players I have here, we have a couple Division I players and a handful of Division II players on my current team, so I'm really going to be recruiting the exact same level of kid from the exact same places."
As for Vogel, he's quickly climbed the coaching ladder. He spent a few years as an assistant coach between Marysville University in St. Louis and Black Hills State in South Dakota, where Vogel was a three-year starter on the men's team, before landing his first head coaching gig with MCC. After just two years, he's found himself a head job at the Division II level. But the quick climb doesn't mean Vogel is set on becoming a Division I coach.
"I was told a long time ago by a mentor that big-time is where you're at. … If opportunities present themselves, we'll certainly take a look at them and see if they're good for myself and my family," Vogel said. "We just want to do really well at whatever spot we're at. If opportunities are available, maybe we'll take a peek. The grass is not always greener on the other side. I may be at Texas A&M International the rest of my life. If our family decides that's a great spot for us and somewhere we want to be, maybe we stay there."