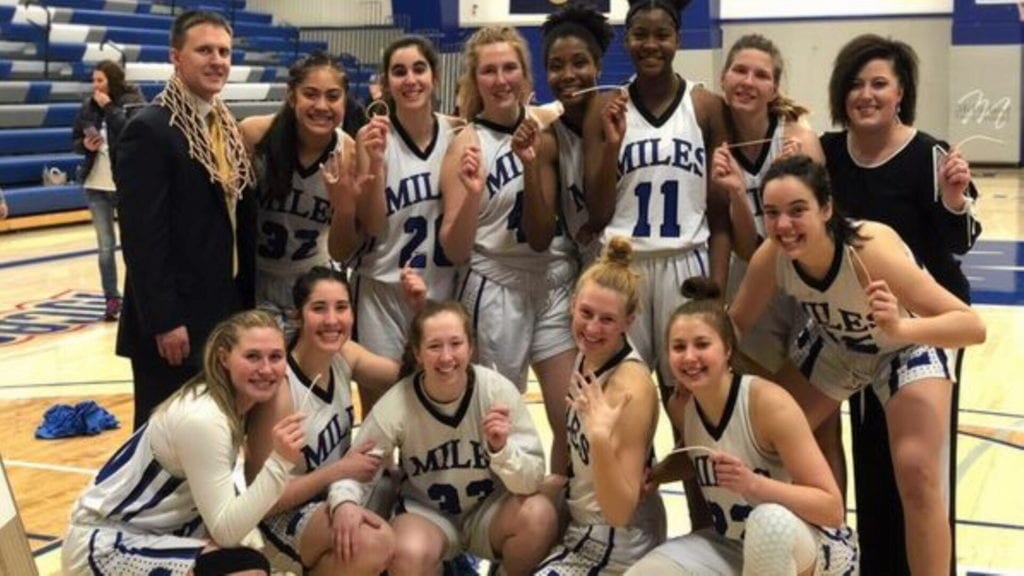 (MCC release)
LUBBOCK, Texas – The No. 18 seeded Miles Community College Pioneers saw their brilliant season come to an end Monday in a 65-47 loss to Walters State in the first round of the NJCAA National Tournament.
MCC couldn't shake the big stage jitters in the first quarter and got down 20-6 after one. The Senators are a very big, physical team that made it hard for MCC to play their usual game. The Pioneers shook off the nerves a little in the second quarter, but Walters' height really hurt the Pioneers inside, as they trailed 36-18 at half.
The Pioneers picked up their defensive pressure in the third quarter and were able to outscore the Senators, 12-8. Baskets were hard to come by for MCC, shooting just 31.6% from the field and just 25.9% from beyond the arc. The Pioneers were out-rebounded 39-20 in the game. The Region XIII and District D Champion Pioneers end their season at 33-1.
Patrycja Jaworska led the team in scoring with 10 points, followed by Bre Moea'i with eight and Carmela Garcia with seven. Moea'i pulled down five boards to lead the team. Kylee Meredith had five assists to lead the Pioneers. The Pioneers forced 22 turnovers in the game.
"I was very fortunate to be the one to coach this team," commented head coach Nate Vogel. "They are an incredible group of young women who just happen to be talented basketball players as well. This has been a special year. The hard part is not the loss, the hard part is knowing our time together as a team has come to an end in terms of basketball. I'm really going to miss being with this team everyday. Thankfully, these young women are on my team for life."