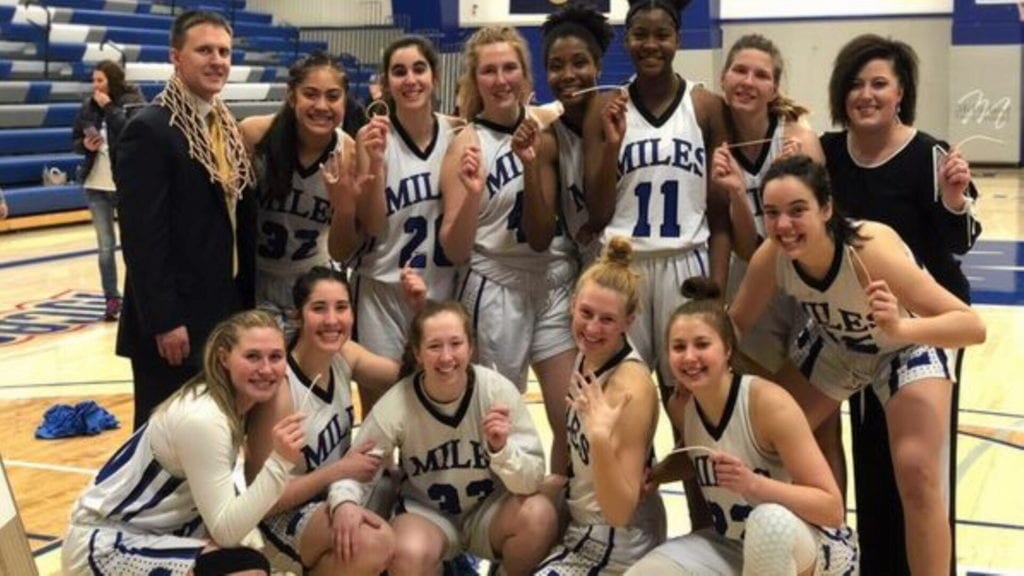 LUBBOCK, Tex. – The undefeated Miles Community College women's basketball team learned its national tournament fate Monday, receiving the No. 18 seed in the National Junior College Athletic Association Championships set for Mar. 18-23 at the Rip Griffin Center in Lubbock, Texas.
The Pioneers (33-0) will play Walters State (28-4) in the first round on Monday, Mar. 18 at 1:00 p.m. MDT.
Miles CC beat Bismarck State College 83-75 on Mar. 3 in the Region XIII championship to advance to the District D championship Saturday, where they rolled Highland Community College (TN.) 86-59 to guarantee them a spot in the NJCAA nationals field.
You can see the full women's bracket here.
The Sheridan College men meanwhile received the No. 13 seed Monday in the men's championship tournament, which will be held during the same dates at the Hutchinson Sports Arena in Hutchinson, Kansas.
The Generals (31-3) will play No. 20 Kaskaskia College (22-10) in the first round Monday, Mar. 18 at 5:30 p.m. MDT.
Sheridan lost 87-74 to Casper College in the Region IX Championship game Saturday, but still received an at-large bid thanks to their body of work during the season. Casper (32-2) earned the No. 9 seed.