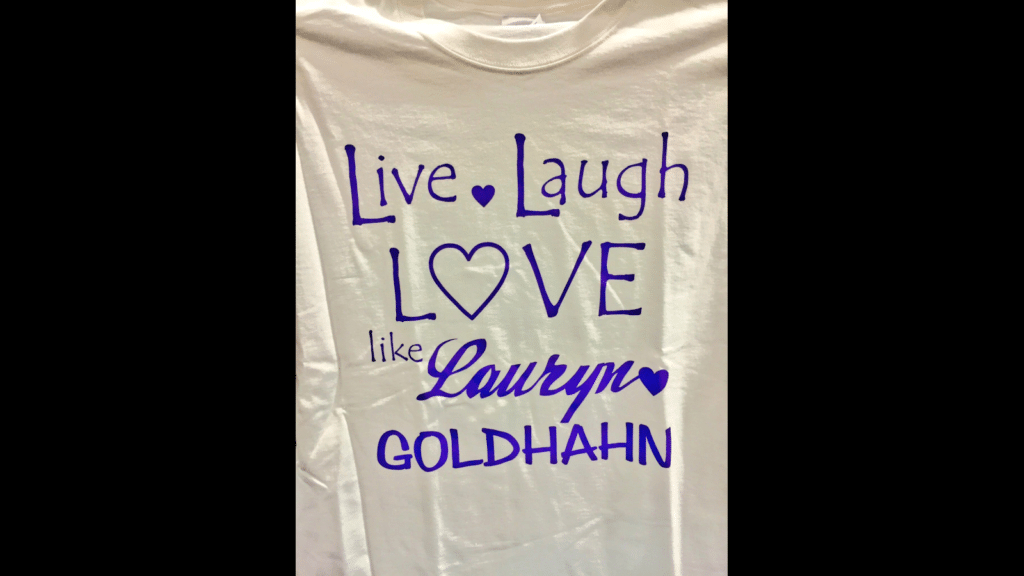 FAIRFIELD — Just three weeks ago – the community of Fairfield was rocked by another tragic accident that took the life of 15-year old Lauryn Goldhahn. Now Lauryn's family, with the help of friends, rivals and even strangers, are using a small symbol to honor Lauryn that could have a very big impact.

It started in Red Lodge where the volleyball team created the #BuckleUpBlue4Lauryn campaign, handing out blue ribbons at their games and encouraging folks to tie them around their steering wheel as a reminder to always buckle your seatbelt.
And the campaign has caught on quickly. Lauryn's parents Pat and Windie Goldhahn have received photos of the blue ribbons from all corners of the state on social media and the family plans to do their part as well. At Thursday's home volleyball match against Conrad, the Goldhahn's handed out ribbons to dozens of friends and spectators. They plan to hand more out at every event they attend in the hopes that Lauryn's life can help save those of others.
"I don't know what all the answers are. Everyone's grieving journey is different but all of this stuff helps tremendously," Pat said. "I can't wait to see the people from Red Lodge that started this campaign and it has truly spread throughout the state, we keep getting more and more photos and I truly believe that it will help bring awareness. I know that visual on your steering wheel is amazing."

Windie said the support has meant the world to the Goldhahn family.
"The number of people who have sent message saying 'you don't know me but' and have gone on to tell us how Lauryn's story has impacted their life or the life of someone they known," she said. "The number of teams out there or schools out there that have done the #BuckleUpBlue4Lauryn campaign. Even the number of lives that could be saved by someone just being reminded when they get in their vehicle to buckle up. That's our hope."
If you'd like a #BuckleUpBlue4Lauryn ribbon, you can contact Pat at (406)855-1918 or e-mail your mailing address and the number of ribbons requested to pgoldhahn031768@gmail.com