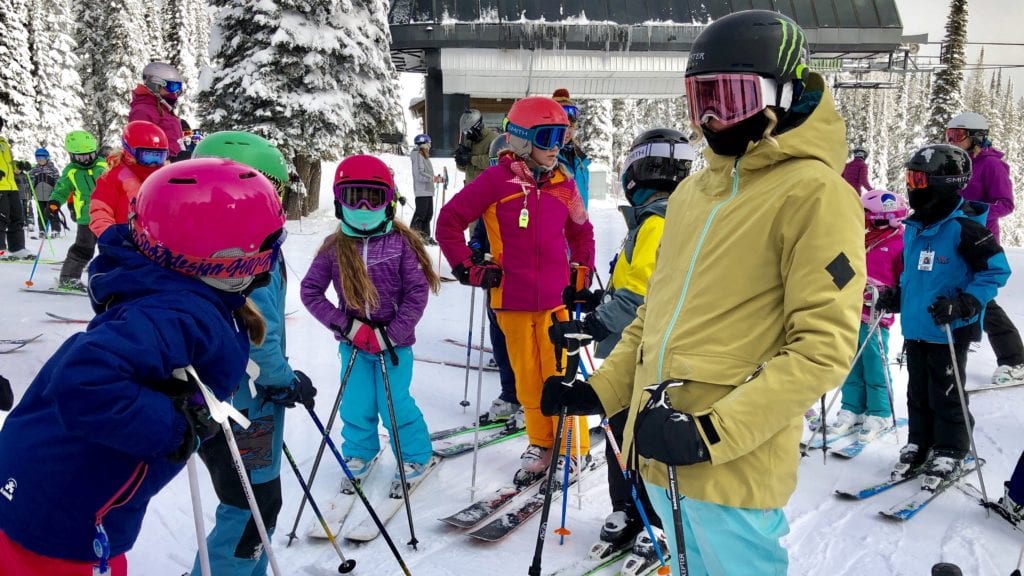 WHITEFISH — Maggie Voisin never dreamed of qualifying for the Olympics.
Consider it ironic, then, that the Whitefish native has been a member of the U.S. Olympic Team not once, but twice, including being the youngest American to qualify for the 2014 Games in Sochi, Russia. But that's not where Voisin's story begins.
Raised in Whitefish, a mecca for skiers across the northwest, and put in skis when she was 2 years old, Voisin's focus was on an event barely older than her.
"When I was growing up, before I was professional, my sport (freeski slopestyle skiing) wasn't in the Olympics, and the X Games, essentially at that time, were my sport's Olympics," Voisin said. "Growing up, being 12 years old, I remember telling everyone, 'I'm going to win the X Games one day. I'm going to be in the X Games.'"
Determined to reach those goals, and with full support from her family, Voisin moved to Park City, Utah at the age of 14 to further her training with the best coaches the country could offer. The decision, which took Voisin away from her family, paid off.
In January of 2014, Voisin was on the podium in Aspen, an X Games silver medal resting around the then-15-year-old's neck. Weeks later, she was off to Sochi to represent America in the slopestyle skiing event at the 2014 Winter Olympics, though an unfortunate accident during a training run ended her Games before they began.
Devastated and heartbroken, Voisin's attention quickly turned to 2018, the Winter Olympics in PyeongChang, South Korea.
"I told myself I was going to do whatever it took to get back to that next Olympics," she said.
Though the redemption tour didn't begin soundly — she tore her ACL in her first event following the Sochi Games — Voisin worked her way back to being one of the top competitors in the sport, eventually winning bronze in the 2017 X Games in Norway in the Big Air competition, becoming the only American woman to medal in the event.
Enter 2018.
In January, a 19-year-old Voisin made her second run down the slopestyle course at Aspen Snowmass during the Toyota U.S. Grand Prix, an 89-point effort that lifted her to second place in the event, enough to secure a second selection to the U.S. Olympic team.
"It was emotional. All that hard work I put in the past four years and all that pressure I kind of put on myself to make another team; the hard part of going to the Olympics is honestly, I think, qualifying," Voisin said. "I had to remind myself of everything I had been through for the past four years and how grateful I was to be standing at the top of the course."
Rejuvenated and admittedly relieved, Voisin had one competition prior to PyeongChang — X Games Aspen.
Skiing with a new sense of confidence, Voisin took the competition by storm on her first run, vaulting atop the leaderboard with a 92.33-point run, a mark that was never challenged. It was also the second time Voisin made X Games history, this time becoming the first American woman to win gold in the slopestyle skiing competition.
"The thing about the X Games, it's an invite-only contest, you can't really qualify, and they only pick eight girls to compete. Whatever X Games it is, it's the top eight girls in the world at the time," Voisin said, comparing the selection to the Olympic Games. "Not only making history and becoming the first American female to win gold (in the slopestyle), which is crazy, I can't believe that with all the talented females there are, but to win gold was literally my childhood dream."
For the second time in four years, Voisin entered a Winter Olympics in the gold medal conversation. But for the second time in four years, Voisin met an unforeseeable challenge, though this time not injury.
Voisin snuck into the finals with the 12th and final spot, then crashed on her first two runs in those finals. Thoughts of Sochi flashed in her mind, but Voisin recalled the countless hours of rehab, training and preparation before beginning her final attempt.
"It was a wild day, almost missing out on the finals, barely qualifying, which was something I didn't really expect from myself, just the level I was skiing at heading into the Olympics. So I was really grateful and relieved to make the finals, and it's funny because we have three runs to put (a good score) down and I crashed on my first two runs on the last jump," Voisin recalled. "I remember going into my third run and being like, 'OK, you barely made finals. Please, Maggie, please, after these past four years just land one run.' To land that last run, bump into third place for a while, it was crazy."
"Of course, I didn't walk away with a medal. Being as close as you can was definitely tough, but I had to remember everything that I had been through the past four years," she continued, recalling the moment she fell from third place to fourth, just missing bronze. "I read something after the Olympics that said something like, 'It's about the journey.' For me it was all about the journey getting to my second Olympics and being able to compete that makes the moment so special, and that's kind of what I had to remember. It was more about the journey to get there, and I worked so hard and skied the best I could that day and I had no regrets."
A two-time teenage Olympian, Voisin capped her stellar 2018 in mid-December by earning a slopestyle bronze medal in the Dew Tour stop in Breckenridge, Colo.
"Holy moly, it's been such a crazy year, and I mean that in the best way," said the now-20-year-old.
As the calendar turns to 2019, Voisin will again compete for golds in the X Games in late January, before eyeing a World Championship appearance. As women's free skiing continues to climb to new heights, Voisin's efforts have also increased. She hints at landing her first double flip, a trick fans will see added in the new year, and reiterates her love for the sport, despite the irreparable damages it has caused.
Still, Voisin wakes up each day eager for the next challenge, understanding she's living a life many could only dream of.
"Oh, most definitely. Not that I take it for granted, but I've been doing it for quite a while and sometimes I have to take a step back," she said. "I think more than anything, really, not that I'm not proud of myself, but sometimes I just don't realize everything that I've been through, and I think it's important to reflect and be kind to yourself. I definitely have to pinch myself."