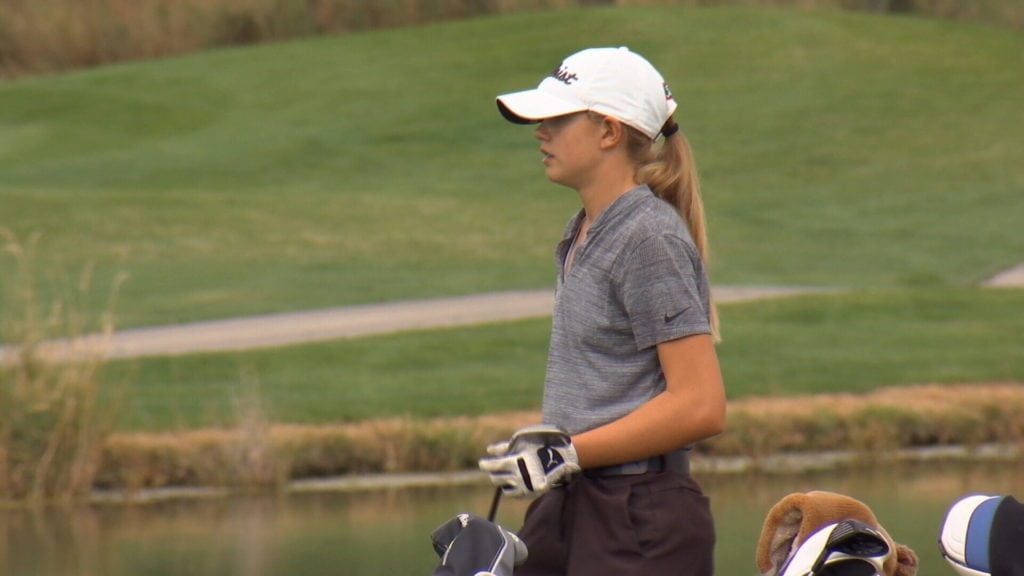 BILLINGS — Bozeman senior-to-be J.R. Small fired an even-par 72, and Billings West senior-to-be Carrie Carpenter shot a 1-over-par 73 Monday at Lake Hills Golf Club to take leads in the 16-18 age division after Round 1 of the Montana State Juniors golf tournament.
Small carded 16 pars, one bogey, and one birdie during a consistent opening round to lead the boys. Brady Cady (Billings) and and Kaven Noctor (Butte) are one shot back after rounds of 73. Big Timber's Blake Finn is fourth after a 2-over 74 to create a crowded leaderboard going into Tuesday's final round. Fifteen players are within nine shots of the lead.
Carpenter has a much more comfortable lead in the girls tournament. She'll take a five-shot advantage into Round 2 after two birdies and just three bogeys in her opener. Bozeman's Laurel Ward is second after a 6-over-par 78.
Billings' Kenzie Walsh is third overall at 79 and leads the 13-and-under girls division by 14 shots. Laurel's Haylee Adams leads the 14-15 girls division at 86, with Billings' Kadence Fisher two shots back.
Bozeman sophomore-to-be Justus Verge leads the 14-15 boys division after a Day 1 73, with Great Falls' Eli Groshelle one shot back with a 74. Lolo's Kade McDonough leads the 13-and-under boys division at 74, two shots ahead of Laurel's Cameron Hackmann.