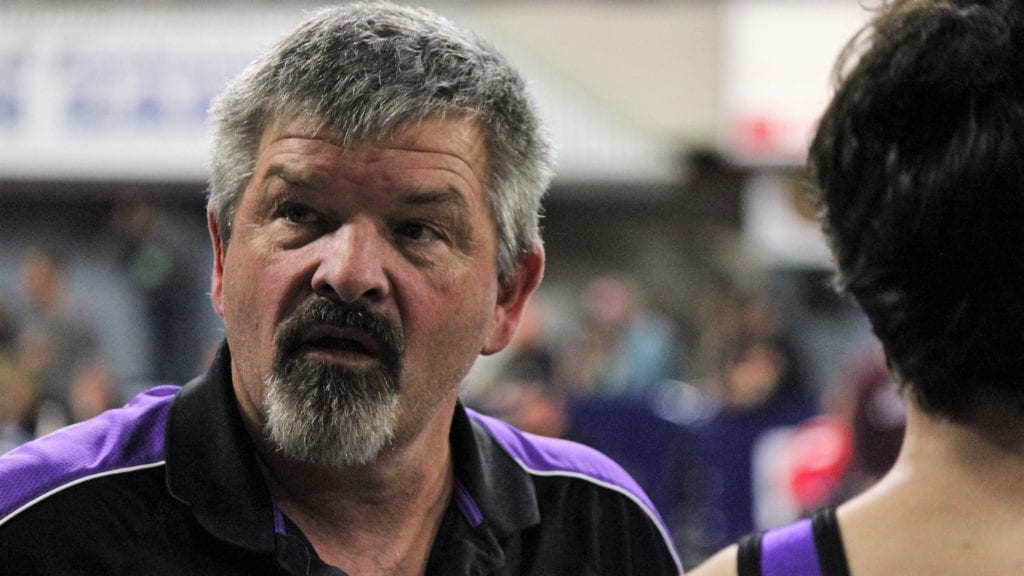 BILLINGS — The Weber era at Forsyth officially came to a close on Wednesday.
Scott Weber, the head wrestling coach of the Dogies for the past 17 years, told MTN Sports on Saturday that he officially submitted his resignation on Wednesday.
"It was time," he said after the Montana Amateur Athletic Union Little Sullivan Award banquet on Saturday at the Red Lion Hotel Grand Ballroom. "They can get some new blood in there to take over the program."
Weber led Forsyth to three consecutive Class B/C state wrestling titles, winning from 2011-13, while the Dogies also placed third on three occasions — 2010, 2014 and 2015. Forsyth also posted numerous top-10 finishes under Weber's tutelage.
Weber and the Dogies rewrote numerous Montana High School Association records, with his own sons paving the way. Luke Weber ranks No. 1 in career wins (212) and falls (174), while his 50 victories by fall in the 2015-16 season are most in a single season. The Dogies recorded 303 falls in the 2012-13 season, second to only Kalispell Flathead (379 in 2008).
Luke, Matt and Michael Weber each won four consecutive individual State B/C wrestling championships, while Brandon won three titles and Nathan two. Dallen Brauer and Taylor French were each three-time state champions under Weber's guidance, while Chris Nile and Daryl Fulton both won a pair of titles at Forsyth.
Seven Dogies can be found in the MHSA record book under career wins, with Luke Weber's 212 ahead of older brother Brandon's 200. Brandon Weber was named the 2019 Little Sullivan male award-winner on Saturday night after three all-American finishes, including the 2017 157-pound NAIA national title, at Montana State-Northern. Nile's 195 wins rank fourth, Michael Weber finished his prep career in February with a career record of 191-9, good for fifth-most career wins, while French (172), Brauer (166) and Fulton (141) are all recognized in the record book, as well.
Weber says 28 Forsyth athletes won individual state championships during his 17-year run as coach. Weber's sons won 17 of those titles, while Scott won a championship of his own in the 1980s.
"It was a great run," Weber said. "We had some great kids in the wrestling room, hard-working kids that put in the time to be great.
"I missed out on a lot of (my sons') Brandon's and Matt's careers (at MSU-Northern), so I'm excited to step back and get a chance to watch the other three (Luke, Nathan and Michael) wrestle in college."
Brandon and Matt were each seniors at MSU-Northern this winter, securing five all-American finishes including one title, three runner-up finishes and a third-place effort. Nathan will be a redshirt freshman for the Lights next season.
Michael Weber announced his commitment to North Dakota State University in April, where he will join Luke in the Bison wrestling program.
"It's 300 miles to Havre and 500 miles to Fargo, so they aren't short road trips by any means," the elder Weber joked of driving to watch Nathan at MSU-Northern and Luke and Michael at NDSU, "but it's going to be fun watching the boys."