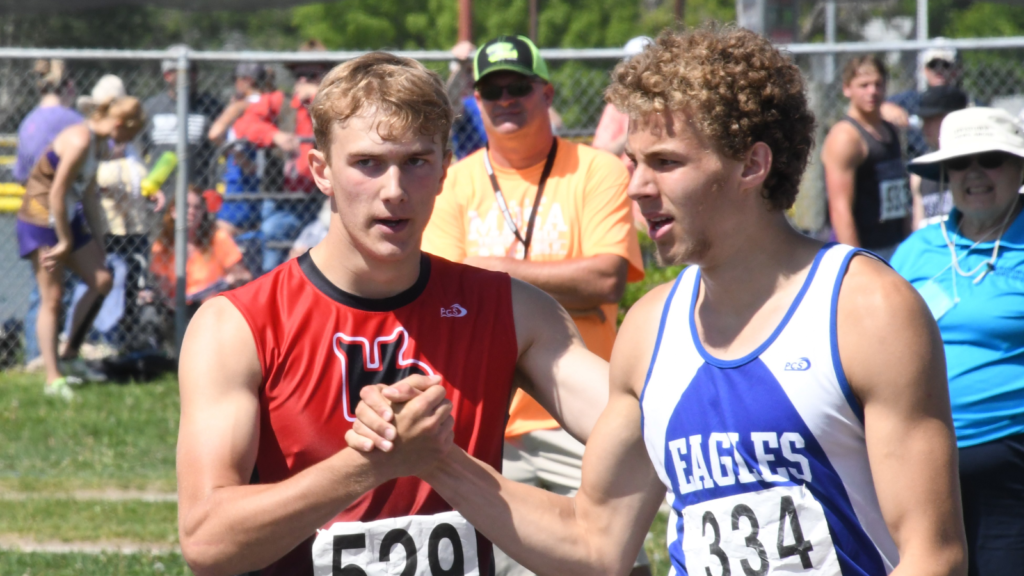 LAUREL – The Huntley Project Red Devils put up another impressive performance Saturday, sweeping the team titles at the Park City/Harlowton Track and Field Invite at the Laurel Sports Complex.
The boys scored a whopping 181 points, more than tripling second place Big Timber (50). State hurdles specialist Brad Graves won both the 110- and 300- meter hurdles races, with teammate Chris Hust finishing 2nd in the 300 and 3rd in the 110. The Devils actually went 1-2-3 in the 110 race with Noah Bouchard finishing between the seniors.
Huntley Project also won both relay races, Mitchell Burns won the 400 meters and Chris Kistler won the pole vault.
Casey Gunlikson won both the 100- and 200-meter dashes, while also anchoring both of Big Timber's second-place relay teams.
Joliet's Ry Olson was also a double winner. The senior won the long jump by half an inch over Melstone's Brody Grebe – 22 feet, 1 inch to 22-00.5. Olson's margin in the triple jump was even closer – 44-02.25 to 44-02 – over Red Lodge's Zach Russell.
Macee Murphy and Emily Poole each won two events to lead Huntley Project's girls to the title with 106 points. Murphy won the 100 hurdles and triple jump, while Poole won the shot put and javelin.
Columbus finished second with 71.5 points thanks in large part to RaiLeigh Strommen, who won both the 100 and 200 meter races.
Red Lodge's Katie Jacobsen was the only athlete to win three events on the day, taking the 800- and 1,600-meter runs, plus the girls pole vault title.