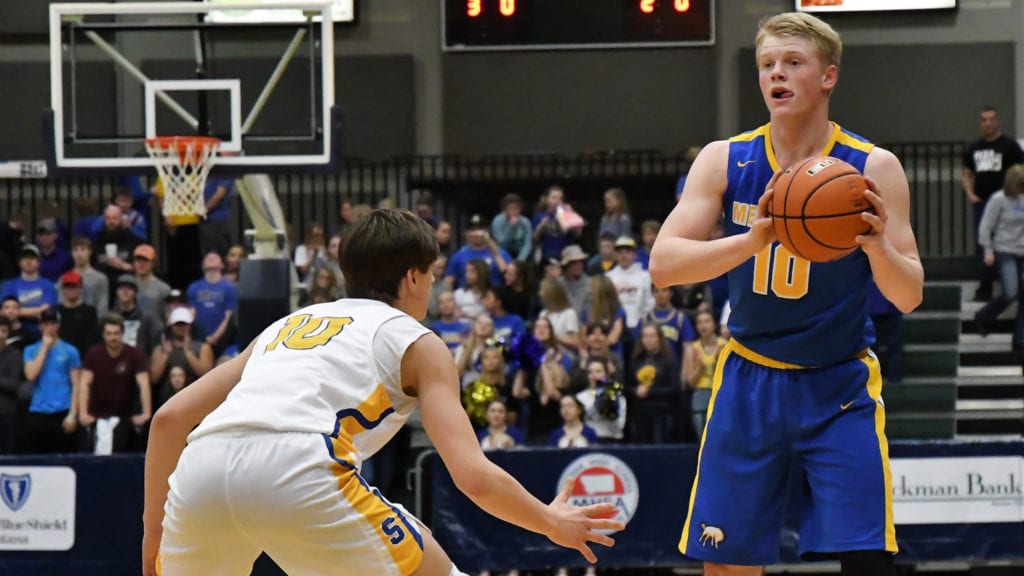 MELSTONE — Melstone's Brody Grebe scored his 2,000th career point on Friday night in a 79-9 win over visiting Terry. Grebe finished with 32 points on 14-of-23 shooting and sits at 2,020 points.
Here is Brody Grebe's 2000th point! #mtscores pic.twitter.com/0kBXhIUW9g

— Terri Hein (@hein_terri) January 12, 2019
Grebe now is on the cusp of cracking Montana's all-time top 10, according to the MHSA website. Custer's Jeff Keller is 10th at 2,181. With a deep postseason run, Grebe has a chance at finishing as high as second on the career scoring list behind only Highwood's Reece Gliko.
Gliko is Montana's all-time leading scorer with 2,763 points. Gliko also owns the career point per game record (27.6), as well as the points in a season (928) and points per game in a season (33.1). Darby's Kirk Walker, who played at Montana, sits second on the all-time scoring list at 2,430, just 410 points ahead of Grebe's current total.
Grebe burst onto the scene as an eighth grader for Melstone, scoring 273 points that season. With 391 his freshman year, 501 his sophomore year and 622 his junior year, Grebe entered his final season needing 213 points to hit 2,000. Through Melstone's nine games, Grebe is averaging 25.9 points per game.