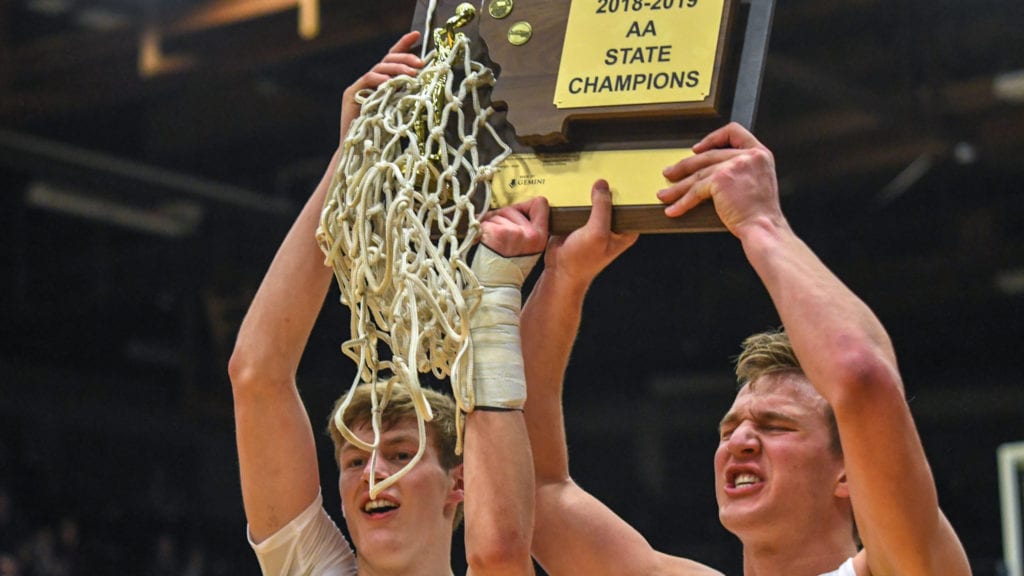 Bozeman High School came in at No. 4 in the updated MaxPreps Cup winter standings after a strong performance in the winter sports, which saw the Hawks win a total of four state championships.
Bozeman, which had been ranked No. 8 after the fall sports season, won winter state championships in boys basketball and wrestling to propel the Hawks to No. 4 through the winter sports.
The MaxPreps Cup is a system used by MaxPreps to determine the No. 1 high school sports program in the nation. Schools accumulate points for finishing first or second in the state finals/championship or finishing in the top 25 national rankings for a particular sport. Points are also awarded based on the size of the state, popularity of the sport, the playoff classification for the sport played and for the number of teams competing in that classification. The overall MaxPreps Cup champion is named in July after all sports seasons are complete.
In the fall, Bozeman claimed state championships in boys golf, boys soccer, boys cross country and girls golf. Bozeman also finished runners-up in volleyball and girls cross country.
Carmel High School in Indiana leads the MaxPreps Cup standings through the winter sports season with 1,831 points, more than 400 clear of second-place Jesuit High School in Portland. Bozeman comes in just behind third-place La Salle Academy (RI) with 1,374 points.
For complete MaxPreps Cup standings click here.