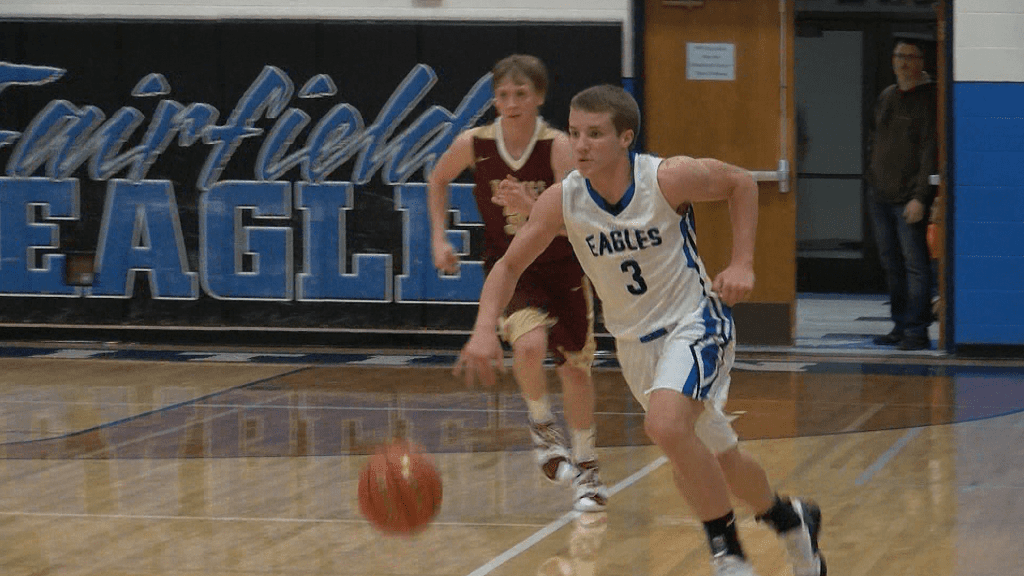 The final weekend of high school basketball before 2019 is here, and it offers some tantalizing matchups. The Southwestern A will have a leader in the clubhouse on the boys side after a meeting between two titans. Two of the most successful girls basketball programs of the past decade will meet and look for a big resume-building win to end the season's first month.
Class AA
Boys
The Helena High boys look improved from last season's team that made a run at the Western AA divisional tournament to earn a berth at the state tournament. The Bengals have a big test on Thursday night at Great Falls High, as the Bison bring back a load of talent from last year's third-place team. Great Falls High has yet to lose this season and owns a win over Missoula Sentinel.
Missoula Sentinel has lost a pair of games by five points or less this season, but looks to be among the competitors in the Western AA. The Spartans host Bozeman on Saturday night in the only regular season meeting between the teams. Bozeman, too, has looked like a top team in Class AA, having only lost to Missoula Hellgate so far.
Girls
Missoula Sentinel's girls have played in six of the past eight Class AA state championship games, and the Spartans should again contend. But Sentinel will have a tough game Saturday night at Bozeman, who has played both Helena Capital and Helena High tough this season.
Kalispell Flathead's girls have not lost to a Class AA team this season and can head into the holiday break with some momentum if they can win at Butte on Thursday. Butte's girls are below .500, but the Bulldogs have played both Helena High and Helena Capital already, keeping both games competitive.
Class A
Boys
Two of the top teams in the Western A reside in the same district. Hamilton and Butte Central, both of the Southwestern A, have gotten off to torrid starts, but this is a battle of contrasting styles. After its loss to Whitefish, Hamilton has scored more than 70 points in all four of its games, scoring more than 80 twice. The Maroons, however, have not allowed a team to score more than 50 points in a game this season.
Defending state champion Hardin will have its toughest test of the season to date when it travels to Laurel on Friday night. Hardin has decimated opponents so far this season, winning three of its four games by more than 35 points. However, Laurel is riding high after its buzzer-beating win over Livingston on Tuesday night and is looking to carry that momentum forward for an upset over the Bulldogs.
Girls
The Hardin girls will also have a tough game against Laurel on Friday night. Hardin is coming off a runner-up finish at the state tournament last season and is looking to send a message to the rest of the Eastern A. Laurel has impressive victories this season over Belgrade and Livingston, and will look to add its biggest win of the season to its resume.
Belgrade and Lewistown will be two of the teams to watch later in the season at the Eastern A divisional tournament, as they both figure to be in the running for a berth at the state tournament. The two meet on Friday night in Belgrade, where the winner will grab a huge head-to-head victory that could be the difference in seeding down the road.
Class B
Boys
Joliet has one of the most explosive players in Class B in Ry Olson, but Columbus plays notoriously strong defense. Although Thursday's matchup is early in the conference slate, it has big implications in District 4B.
Also in District 4B, Roundup visits Huntley Project on Friday evening. The Red Devils have lost a pair of two-point games this season, while Roundup is 2-1 in games decided by five points or less. The Panthers and Red Devils will be among the teams fighting for a berth at the divisional tournament, so an early conference victory for either team would push them towards the top of the district.
Girls
Wolf Point was pegged as one of the favorites in Class B in the preseason and has not disappointed. The Wolves throttled last year's runner-up, Colstrip, by more than 40 points. The Wolves will travel to Malta on Friday night. Wolf Point can stake its claim as the top team in District 2B.
The Whitehall girls have been impressive so far this season, picking up wins over last year's State B participants Deer Lodge and Three Forks, as well as State C participant Ennis. Whitehall will travel to Big Timber on Thursday night. The Trojans are unbeaten this season and their last loss came to Big Timber last year when the Herders ended Whitehall's season.
Class C
Boys
Drummond and Twin Bridges both had successful seasons last year, but ran into the likes of Manhattan Christian and Arlee at the divisional tournament. Both teams are off to strong starts again this season, as the Falcons have a win over Gardiner and Drummond has a win over Plains. The winner will have a leg up in the race for the district's No. 1 seed.
Scobey will hit the road to face Westby-Grenora on Thursday night. The Spartans, who finished fourth at last year's State C tournament, look to be the early favorites in the Eastern C after beating Fairview by 18 points. Westby-Grenora, though, has been one of the best teams in the division over the past several years and will undoubtedly give the Spartans a tough game.
Girls
Two of the best girls basketball programs of the last decade will meet on Thursday night. Since 2008, Fairfield and Belt have won a combined 12 state titles at Class B and Class C, respectively. Fairfield won four consecutive from 2011-14, while Belt won three consecutive from 2012-14. Belt has already beaten two Class B opponents this season and will be aiming for a third at Fairfield.
Plentywood and Froid-Medicine Lake were the Eastern C's two representatives at last season's State C tournament in Butte. Plentywood's girls fell early in the season to Scobey, while the Redhawks have yet to falter. Froid-Medicine Lake can assert itself as the favorite in the division with a dominant showing against the Wildcats on Thursday evening at home.