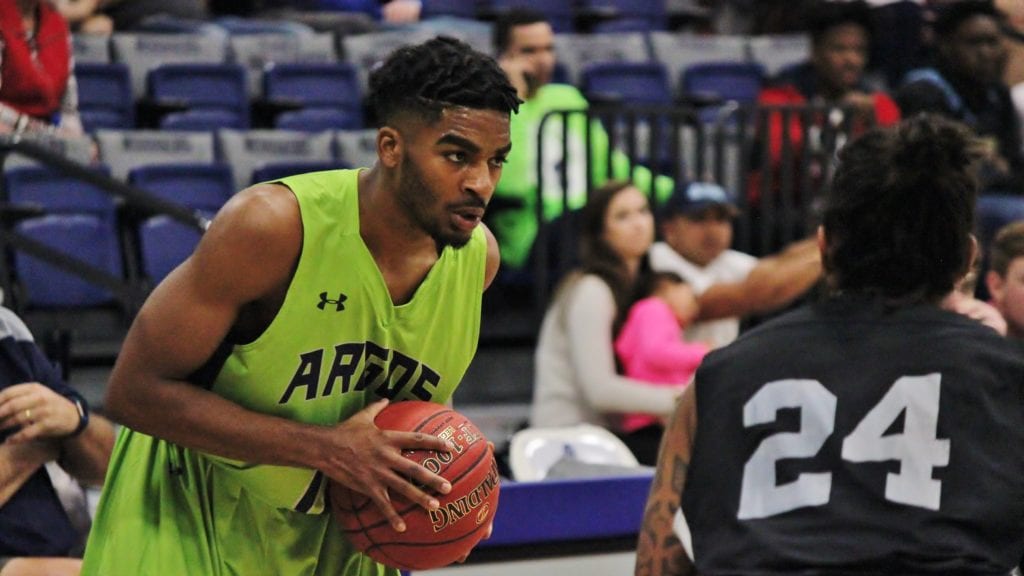 (Editor's note: University of Providence media release)
KANSAS CITY, Mo. – The National Association of Intercollegiate Athletics (NAIA) announced on Thursday their 2018-19 all-Americans list, naming Providence's Jalen Shepard and Brandon Cotton as Division I men's basketball honorable mention all-Americans.
The transfer duo was a dynamic threat for the Argos during the 2018-19 season, becoming the Argos' first all-American selections since 2014 when Marcel Towns earned his second selection.
Shepard, a senior from Las Vegas, was a huge piece for the Argos this season, doing work on both the offensive and defensive sides of the court. Shepard made a name for himself during his final year of eligibility for the Argos. He earned Frontier Conference newcomer of the year honors, in addition to being a first-team all-conference selection and being named Frontier Conference player of the week during the 2018-19 season.
He finished third in the nation and led the Frontier Conference in steals per game, averaging 2.23 per contest, and finished fifth in the NAIA and No. 1 in the Frontier in total steals on the season with 67. Shepard also finished second in the conference in assists, dishing 144 throughout the season and averaging 4.8 per contest.
Cotton, a junior from Tacoma, Washington, was the Argos' main offensive weapon throughout the 2018-19 season as he led the team in points, averaging 17.43 per game, second in the Frontier Conference, and garnering a total 523 points throughout the Argos' 2018-19 campaign, finishing fourth in the Frontier.
He scored in double digits in 25 of the Argos' 30 games this season, surpassing the 20-point mark 11 times during the season and earning a career-high 30 points against Salish Kootenai.