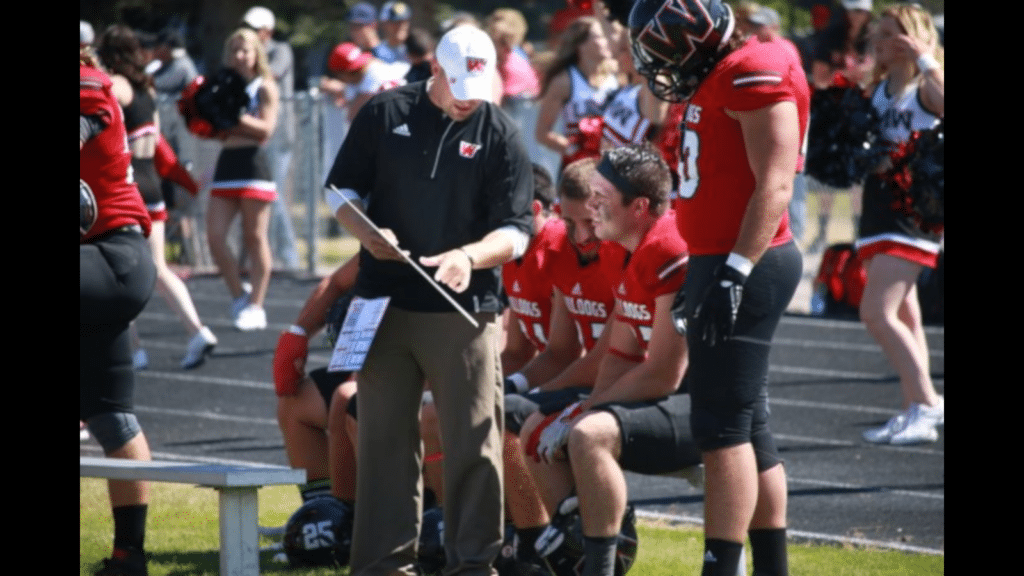 DILLON — Montana Western defensive end Reno Ward took the field last Saturday, like he does almost every week. Only this time, his running through the tunnel didn't compare to what was running through his mind.
The senior was playing in his first game since his father, Darrell Ward, passed away suddenly on Aug. 28. Darrell, a star on The History Channel's Ice Road Truckers, died tragically in a plane crash along Interstate 90 outside of Clinton. Dakota Pineda, Reno's teammate, did not know Darrell Ward personally, but he certainly knew of him.
"A lot of people say that he's an awesome guy and a lot of people knew him," Pineda said. "The way Reno spoke about him — he was a very special guy. [He had] the most respect for him."
Taking the field just a week after attending your father's memorial services is not something that many could handle. Not only did Reno take the field, but he excelled, tallying eight tackles against Eastern Oregon University. The maturity of the young man has been noticed by Western head coach Ryan Nourse.
Story continues below
"Reno's really handled this horrible situation really, really well," said Nourse. "He pushed through, he played real well, and I think it'll just get better from week in and week out from this point forward."
The reigning Frontier Conference sacks leader was not at practice early this week, as he continues to deal with the aftermath of the unfortunate accident. His personality is missed by junior running back Hunter Thomsen and the rest of the Bulldogs.
"He's definitely a great guy to have out here," Thomsen said. "He's fun to be around. He brings great enthusiasm and he always works his butt off."
Reno will be back with his team, as they prepare for an 18-hour bus trip to (12) Southern Oregon University on Thursday.