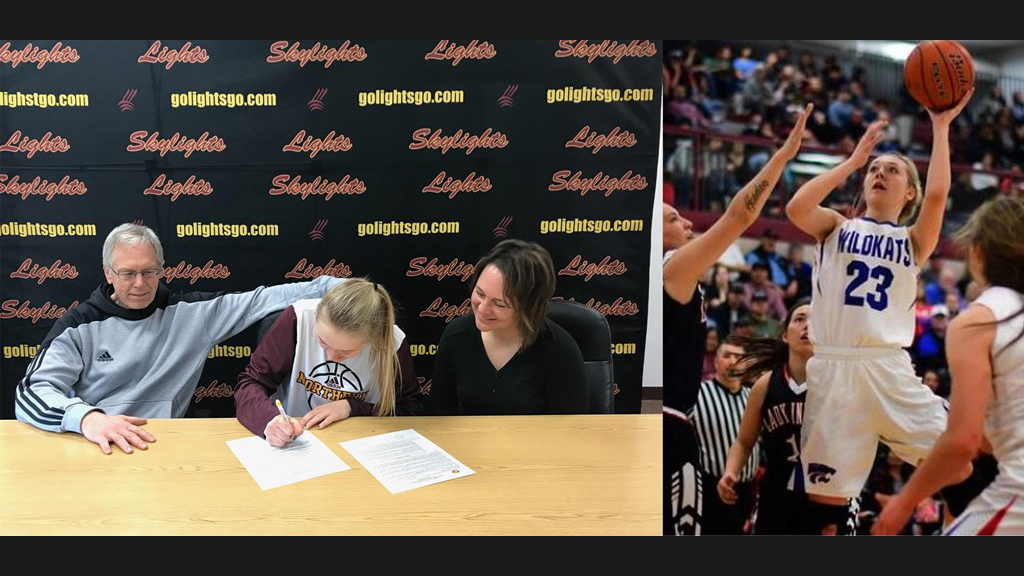 (Editor's note: MSU-Northern media release)
HAVRE — Montana State University-Northern women's basketball coach Chris Mouat announced the signing of Ryley Kehr to join the Skylight program next fall. Kehr, a 5-foot-10 senior at Columbia Falls, recently led the Wildkats to a third-place finish at the Class A state tournament in Great Falls.
Kehr, a four-year varsity player, helped her teams to three third-place finishes and one first-place finish at the State A tournament during her career. In 2018 she was a second team all-state selection and this season she was a first team all-state pick. This season, she averaged 15.4 points, seven rebounds, 4.3 steals, and 3.8 assists per game. She shot 55 percent from the field and 30 percent from the 3-point line. Kehr tied the all-time Montana record for steals in a game with 16.
"Ryley is a versatile player who played all over the floor for her high school teams," Mouat said. "She has good court vision and can score inside and out and is tough on the boards. We really like her basketball instincts. She's coming from a highly respected program at Columbia Falls and she has been well-coached along the way. Ryley did great things at the state tournament and helped Columbia Falls bounce back from a first-round loss to get third place. We are thrilled to have her on board."
A three-sport athlete, Kehr also participates in softball and volleyball. She earned first-team all-state honors as a junior in softball and was a two-time all-state pick in volleyball. Kehr helped the Wildkats earn back-to-back state Class A titles in volleyball in 2015 and 2016.
She carries a 3.6 grade-point average and has earned academic all-conference honors in three sports for the past four years. She is a HOSA (Health Occupations Students of America) and Special Olympics volunteer.
She is the daughter of Dave and Robyn Kehr and will be joining her sister Peyton in the Skylight program. Ryley plans on majoring in education at MSU-Northern.
"It will be fun to have the two of them here together," Mouat said.