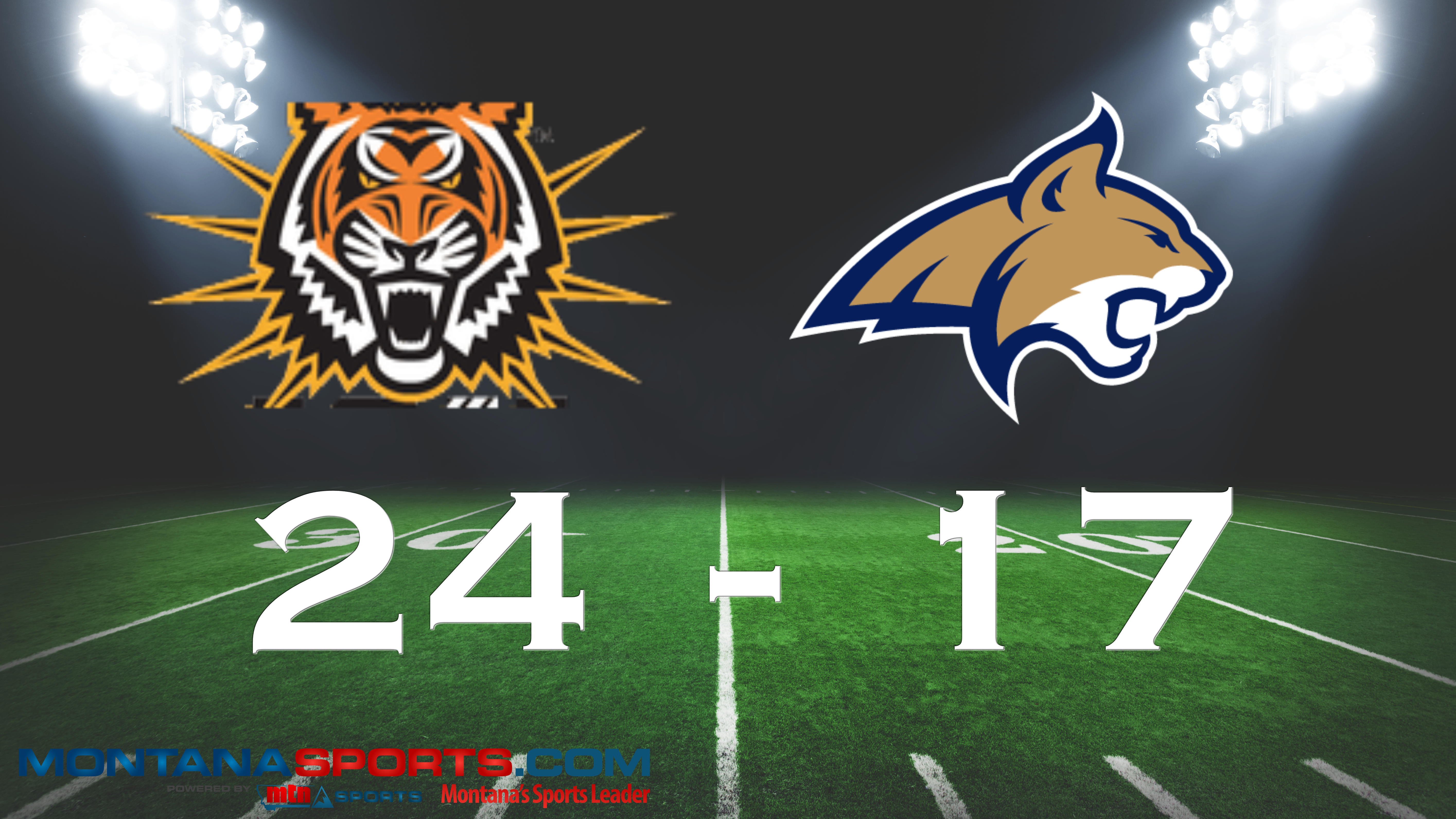 POCATELLO, Idaho — Tanner Gueller threw two touchdown passes and the Idaho State defense made a key stop on fourth down in the final two minutes as the Bengals held off Montana State 24-17 in Big Sky Conference football action Saturday.
Gueller threw touchdown strikes in the second and third quarters, lifting the Bengals to a 24-7 lead entering the final period. But Troy Andersen's 33-yard rushing touchdown to open the fourth brought the Bobcats to within 10, then Tristan Bailey added a 20-yard field goal to cut the deficit to 24-17.
Montana State forced two fourth-quarter fumbles, the first two of the season for MSU, leading to the 10 points. The Bobcats had the ball with 5:28 remaining in regulation, with a chance to tie or take the lead, but Idaho State's defense forced a 4th-and-23 after Andersen was sacked on second down. MSU's quarterback found Lance McCutcheon for a 21-yard gain to the 8-yard line, but the receiver couldn't pick up the first down, and the Bengals drained the clock for the win.
Montana State out-gained ISU 425-391 but missed two scoring opportunities when two drives ended with missed Bailey field goals, one from 46 yards and the other from 41.
TURNING POINT: The second quarter. Down 7-0 after the first 15 minutes, Idaho State scored 17 consecutive points in the quarter, including a James Madison 7-yard rush and Gueller's first passing touchdown, to build the 17-7 advantage.
STAT OF THE GAME: Two recovered fumbles. Montana State had gone the entire season without recovering a fumble, snagging two in the fourth quarter to lead to Andersen's touchdown and Bailey's field goal to get MSU within striking distance, though the fourth-down play in the final two minutes fell short, ending the contest.
GAME BALLS: Gueller and Christian Holland. Idaho State's quarterback helped the Bengals score 24 consecutive points between the second and third periods, enough to hold off Montana State's comeback attempt. Holland tallied 18 total tackles, a sack and tackle-for-loss.
WHAT'S NEXT: Montana State (4-4 overall, 2-3 in Big Sky Conference play) welcomes Cal Poly to Bobcat Stadium next Saturday, Nov. 3. Kickoff is scheduled for 2 p.m.