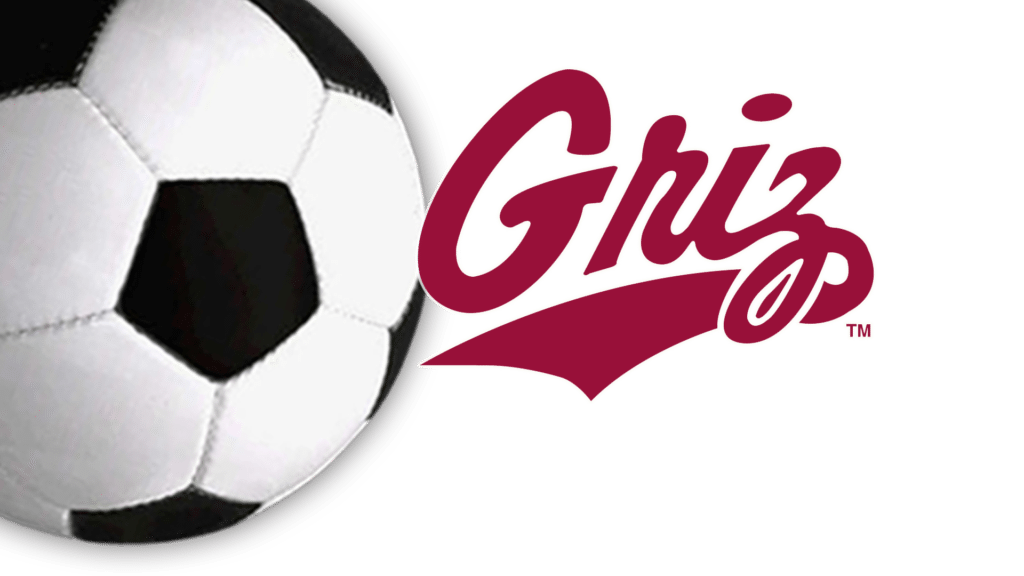 (Montana Grizzly release)
OGDEN, Utah – Montana completed a dominant run to its fifth Big Sky Conference championship on Sunday afternoon, shutting out high-scoring Northern Colorado 1-0 at Wildcat Soccer Field in Ogden, Utah.
Alexa Coyle scored the match's only goal in the 58th minute to give Montana its first tournament title since 2011. The program also won Big Sky championships in 1997, 1999 and 2000.
The Grizzlies (7-8-6) were the tournament's No. 5 seed but this was no Cinderella story. It had been building to this — three shutout wins over higher seeds in five days — for quite some time.
"We haven't done it by accident. I don't think you can look at any of these scores and say, Oh, they were lucky. We're outshooting everybody. We're shutting teams out. We're playing extremely well," said first-year coach Chris Citowicki.
Montana defeated No. 4 Northern Arizona on Wednesday, 1-0, and took care of top-seeded Weber State in Friday's semifinals, 2-0, but Sunday's matchup felt different.
If any team could match the roll Montana was on, it was the Bears, who were coming off 3-1 and 3-0 victories over Eastern Washington and Idaho in the quarterfinal and semifinal rounds.
Northern Colorado had Big Sky Offensive MVP Mariel Gutierrez, who scored twice on Wednesday against the Eagles, and Maddie Roberts, who ranked second to Gutierrez in the league in scoring.
They'd led the Bears (12-8-1) to 40 goals in the team's first 20 matches, 16 more than any other Big Sky team, enough to keep a coach with 48 hours to think about it up at night.
But Citowicki didn't bother changing a thing.
"Most people play them and look at Roberts and Gutierrez and say, We have to stop those kids," said Citowicki. "So they play to stop them.
"We're on fire right now. We're getting shutout after shutout, so I didn't think we had to adjust to them. We just took our game to them. They were the ones who had to fix something, and they couldn't."
Montana allowed Northern Colorado a single shot in the first half, and the Bears put only two on goal for the match. It was a defensive dismantling.
For the Grizzlies, it was another match when it felt like it was just going to be a matter of time before they broke through, especially after Coyle dinged a shot off the crossbar in the 17th minute.
It sounded like a warning signal: Montana was coming and wasn't going to be stopped.
Montana may not have scored in the first half, but what Citowicki saw from the bench helped his team come through with a second-half goal.
"I can't explain how proud I am of them for that moment alone," said Citowicki. "To pull out the whiteboard (at halftime) and put down magnets and go over a movement. You could see it over and over again in the first half, and it was scripted to perfection."
It required McKenzie Warren getting the ball with space to work on the right wing, which she did in the 58th minute.
It required Janessa Fowler, tournament MVP, to play the decoy, by turning Northern Colorado's attention to her.
And it required Alexa Coyle to make a run from the backside, behind Fowler, and it all had to be orchestrated in perfect rhythm. And it was, from magnets to magnificent.
Warren's pass was played just deep enough that Northern Colorado goalkeeper Taylor Washington didn't know if she should come out and play it or not. She got a late jump on the ball. Too late it turned out.
Coyle got there first, and she made a flip with her left foot while in full stride, athleticism hooking up with opportunity, and the ball reached the net for Coyle's second straight game-winner and her fourth goal in the last six matches.
"We were looking for that one moment to come up one time for us, and it did and we scored the goal," said Citowicki.
Added Coyle, who was named to the all-tournament team, "I was played a perfect ball and just knew I had to get on the end of it and put it away for my team. I couldn't have done it without my amazing teammates."
It was those teammates who made another of the Big Sky's best teams look quite average, at least this week anyway, when everything went Montana's way, very little of it by chance.
Roberts and Gutierrez combined for just four shots, none of them on goal, and the two shots on goal the Bears did get? Howard, also named all-tournament, along with defenders Taryn Miller and Taylor Hansen, was there for the easy saves.
"I'm lost for words. I just wanted to play well, and we played well, so I'm happy with that," Citowicki said. "I see people holding up the trophy, and I just can't process it."
It was something dreamed about when he was named Montana's fourth head coach in program history in May, but no one could have pictured this, not when the Grizzlies won just once in their first 11 matches, with only five goals scored.
For those on the outside, it looked to be a lost season, a new coach unable to get in step with a team that was picked third in the preseason coaches' poll.
It took until the back half of October, but when all the pieces finally came together, the end result was a beautiful picture, a group of players, recruited by former coach Mark Plakorus, who also won a Big Sky title in his first season, in 2011, with a trophy held overhead.
"It was always going to be hard. A new coach comes in after a little bit of turmoil, it was going to take a while," said Citowicki. "We just kept working and believed it was going to happen, and it did.
"I want to thank Mark. He recruited an amazing group of people. We're just the lucky ones who got to squeeze the most out of them. He's a massive part of this and deserves a lot of credit."
Fowler scored the game-winner against Northern Arizona. Coyle and Fowler both scored on Friday against Weber State. All three goals were assisted by Hansen, with Miller also getting an assist on Fowler's second goal of the tournament.
On Sunday, it was Coyle again, assisted by Warren, whose first point of the season ensured Montana's seniors would move on to play another day and represent the Big Sky next weekend in the NCAA tournament.
"We're excited and happy our seniors are not done today," said Citowicki, whose first year happened to be the 25th for the program. "I'm happy these seniors could win a trophy and that we could cap off 25 years of tradition with a win today."
Montana will learn its upcoming opponent on Monday afternoon when the NCAA announces the tournament bracket.